Purchasing an instant download is the quickest and easiest way to get your manual. With this guide you will have your purchase downloading to your chosen device within a few seconds.
Once you have selected your product go to the checkout page to complete your purchase. We highly recommend that you create an account during the checkout process as this will add your purchase to your order history and give you access to any downloads you have available to you simply by logging into your account. Creating an account also gives you access to our support team and is required to raise a support ticket.
Make sure all your personal details are correct, especially your email address as an order confirmation email containing your download link will be sent to this email address instantly. If you are looking for your order confirmation in your email account and can't find it be sure to check your Spam and Junk Mail folders as often, when emails contain download links, they are automatically moved to junk or spam folders as a safety precaution by mail providers.
Once checkout is complete your order confirmation email will be sent to you instantly containing your download link. You will also be on the order summary page where you can instantly download your purchase. See the image below, the blue arrow indicates where you need to click to begin your download: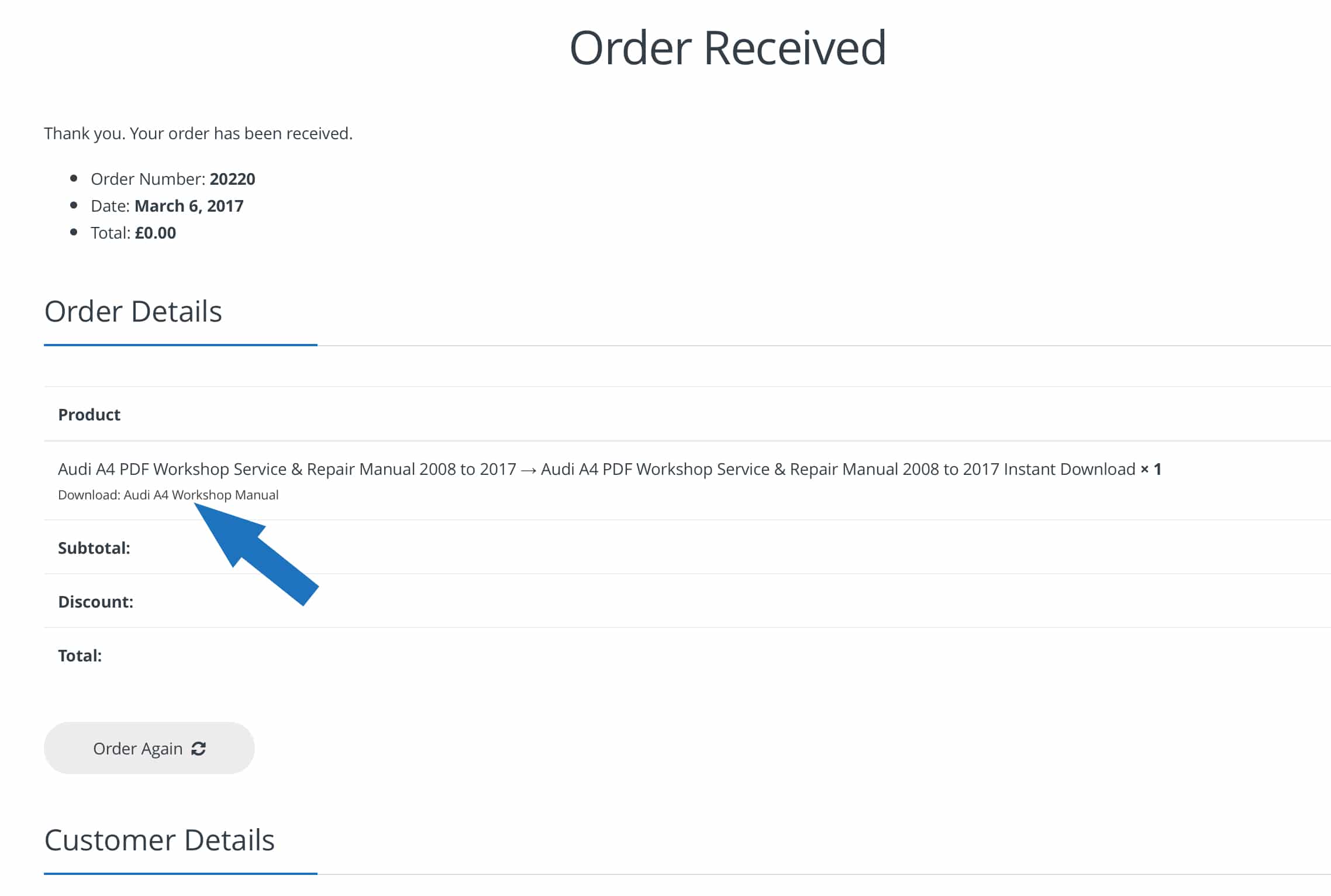 You can download your purchase for up to seven days after checkout. Remember if you need to download your purchase again, you can log into your account and your order history will contain the download link for you, as shown in the image below: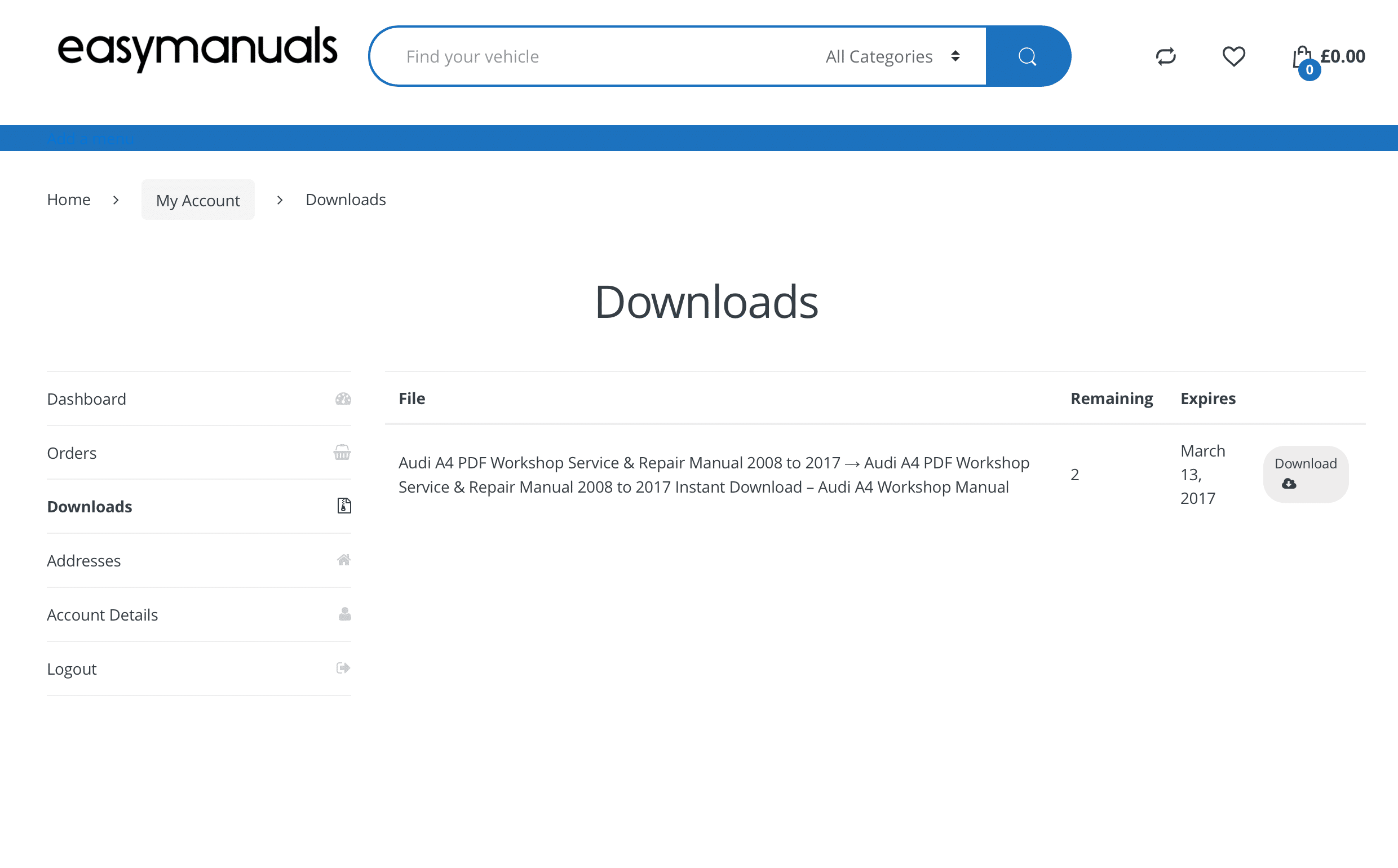 If you are on a Tablet or Smartphone, be sure to check the listing details to confirm that the product is compatible with your device before downloading it. If you need any support with your download or installing your manual in any way, a good place to start is to take a look at our installation guide here. We are always here to help you, so if you need to contact our support team simply raise a support ticket here and we will help you.